Download TutuApp for Android to Download Latest & famous Android apps & games for free. TutuApp is Play store like Google Play store. However TutuApp allows to download free apps, Paid apps totally free.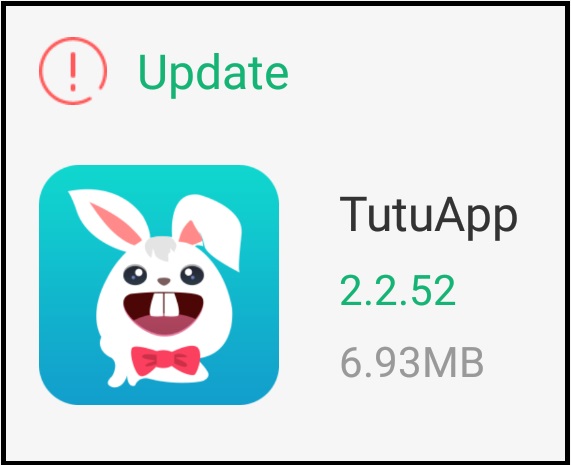 TutuApp released TutuApp 2.2.52 new version. It allows you to download latest apps & games Easily.
Download TutuApp 2.2.52  APK for Android.
Application Information
Name –

TutuApp

Version –

2.2.52

Size –

6.93 MB

Minimum Requirement –

Android 4 or above
Click below link to Download & install TutuApp 2.2.52. for Android.



Way to Update TutuApp early version to TutuApp 2.2.52 Latest Version.
TutuApp last version is TutuApp 2.2.33. You can Update your version To TutuApp 2.2.52 Easily.
If you want to know which version has you?
 Click on Tutuapp icon in TutuApp home page upper left corner & enter login page.
Click setting icon.
Click about us then you can see Your TutuApp version.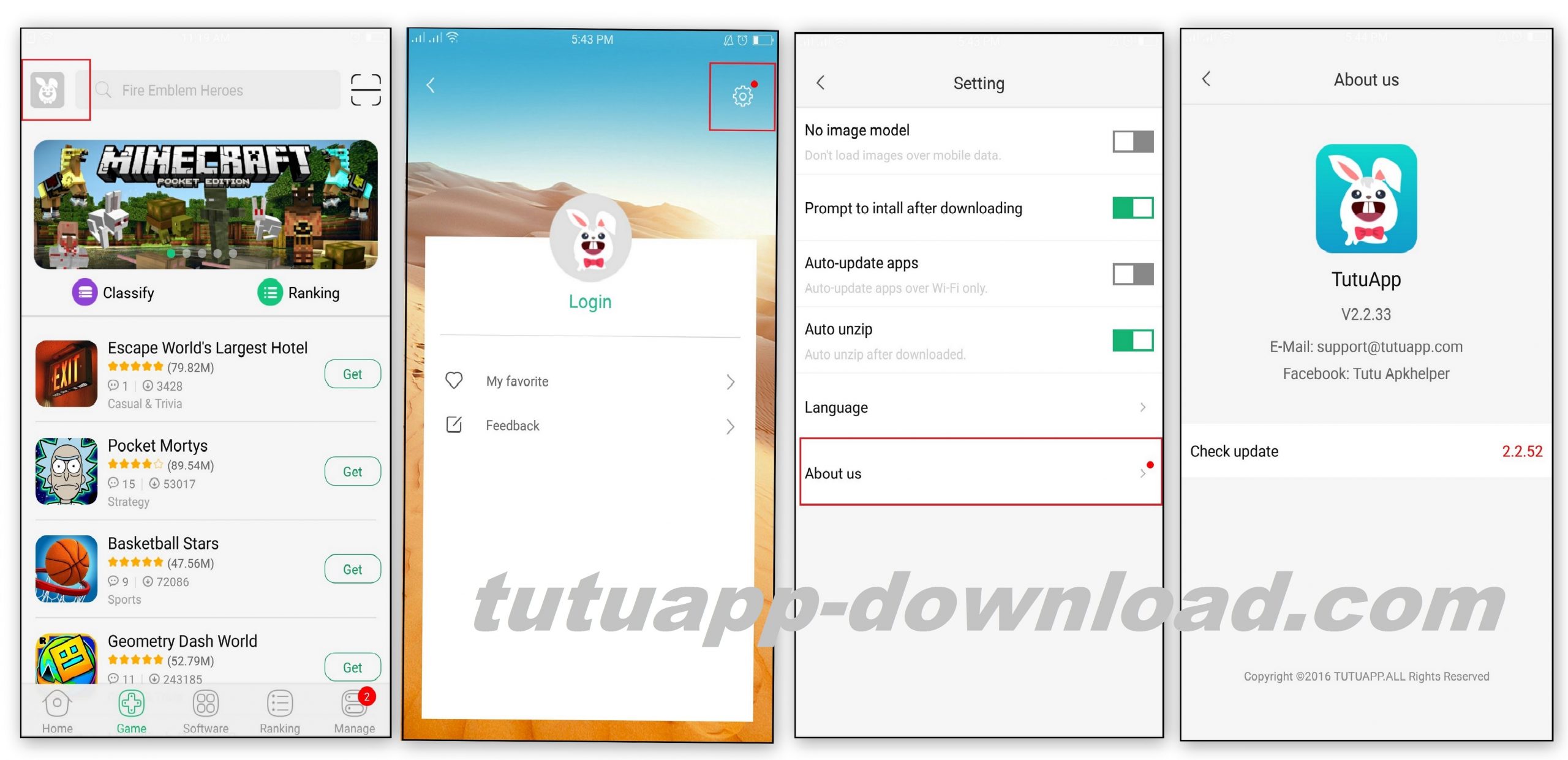 Let see how update your TutuApp.
When you open TutuApp , you can see new message for TutuApp Update. Click Update Button.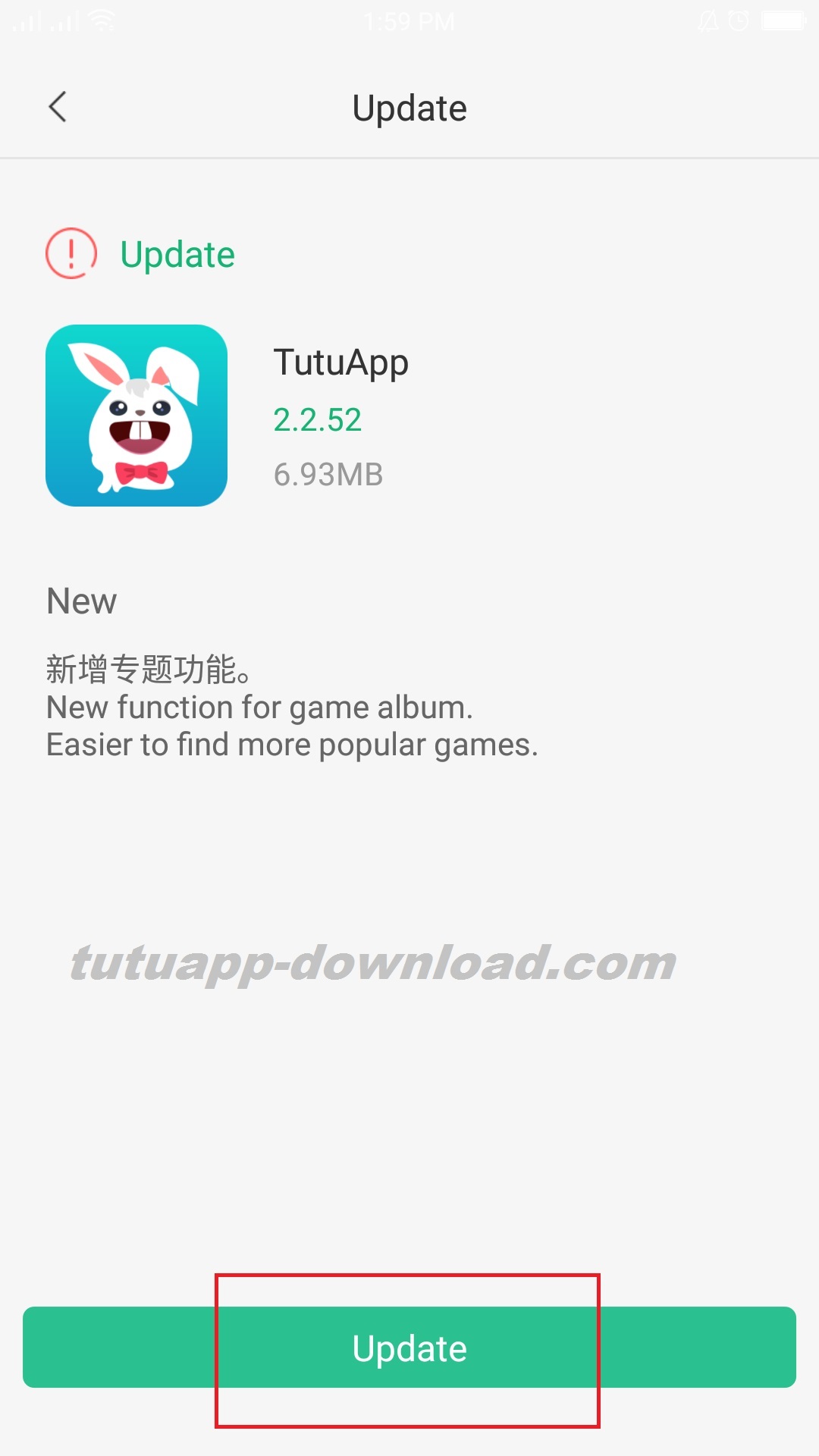 New Page will open ,Click install button to continue.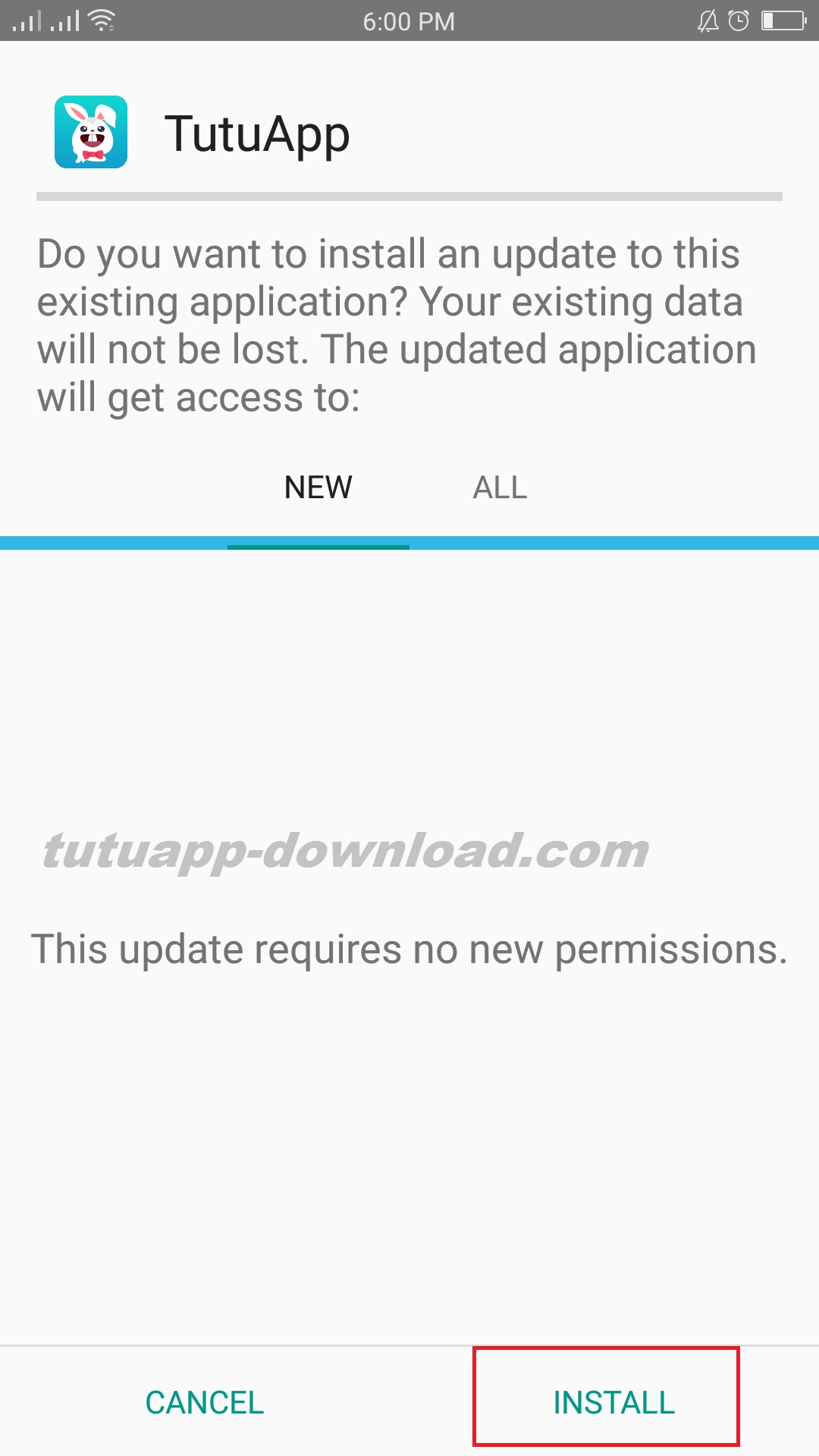 Now Tutuapp update version start to installing your device.  After installing completed,  new page will open. Click Open button on it.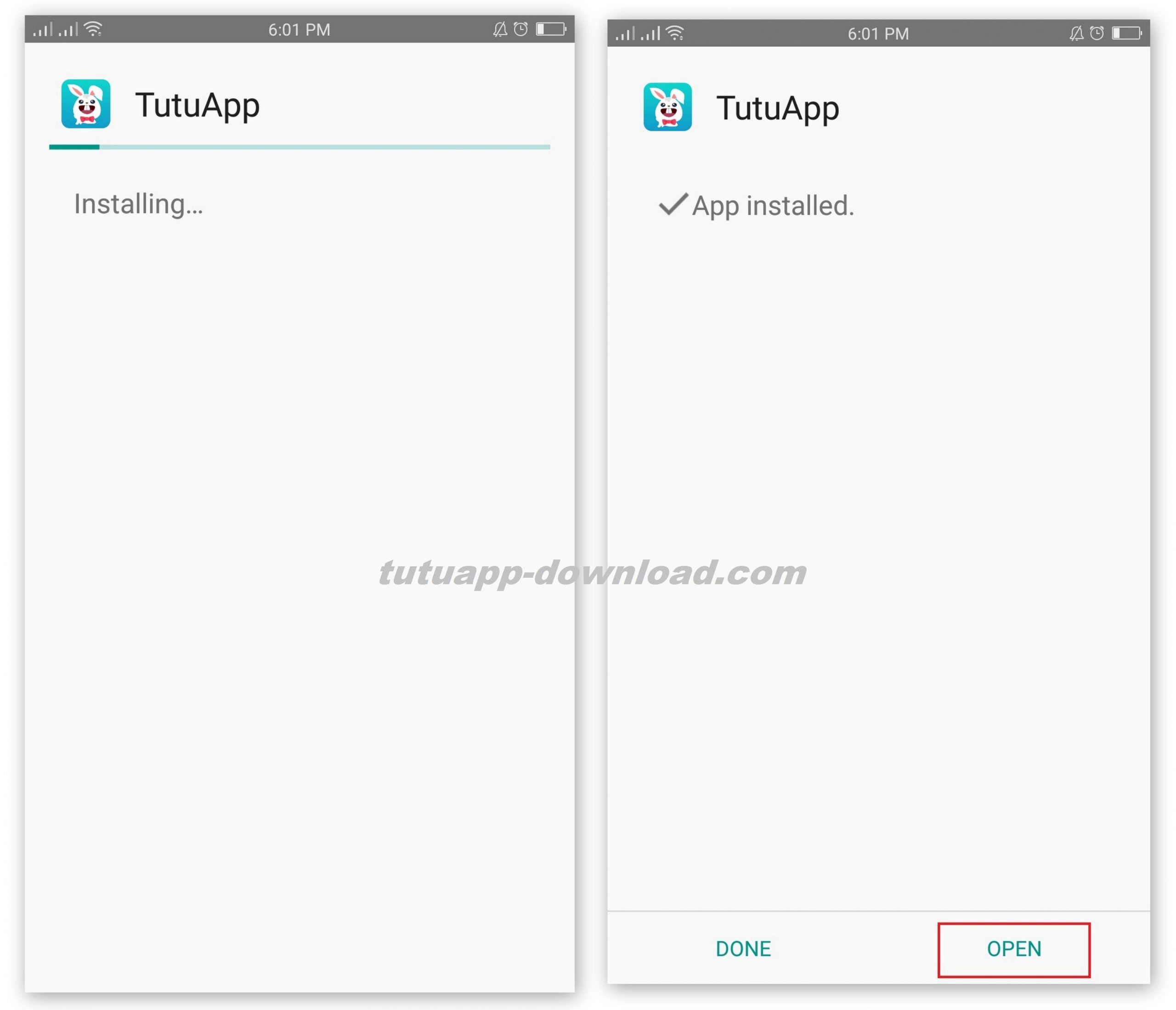 Now you can see your updated TutuApp version. Good Luck.